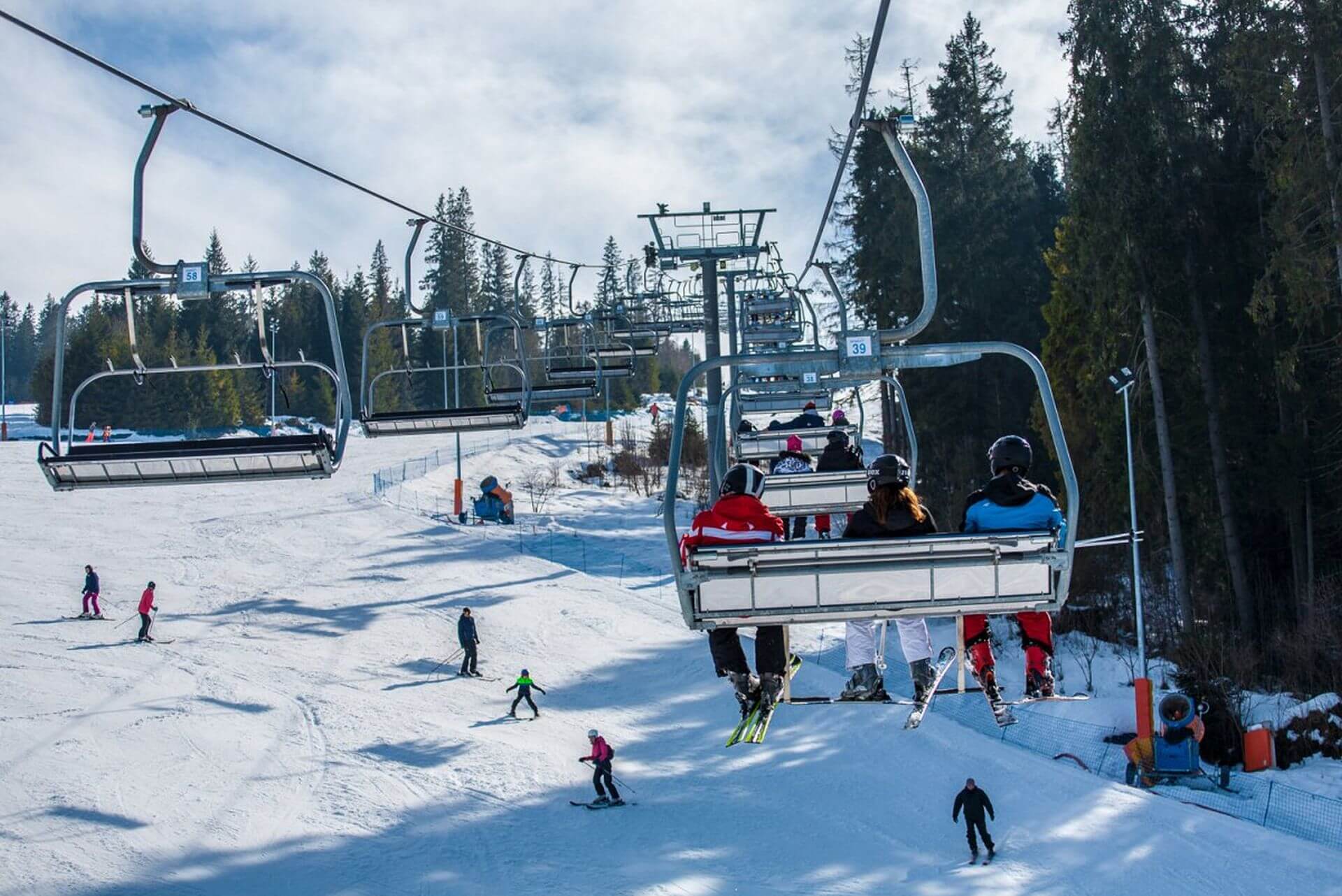 The surface lift type LVP is easy to transport skiers on short distances up to a maximum distance of 300 m.
The ski lifts are equipped with uniform telescopic hangers, which are fix gripped to the transportation rope. The hanger of aluminum construction has an anatomical shape and a plate PVC surface. The drive, return station and track supports are anchored in the concrete foundations. The location of the drive and return station can be in the lower or upper part of the surface lift, depending on local conditions.
Surface lift is equipped with several security elements, which perform the function of increasing the safety of the lift.
| | |
| --- | --- |
| Maximum transport capacity | 900 persons per hour |
| Maximum transport speed | 2,5 m/s |
| Maximum length | 300 m |
| Engine power | 11 kW |
| Rope diameter | 12 mm |
| Line gauge | 2,5 m |